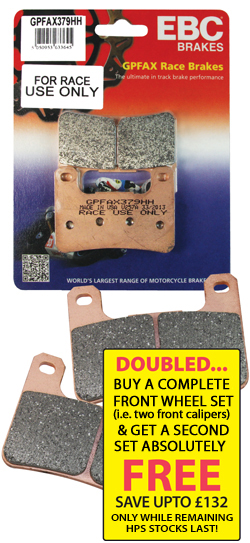 World Level Race & Championship Winning Pads
After years of research and development, the world's largest motorcycle aftermarket brake pad manufacturer - EBC - introduce this totally new breakthrough compound which outperforms all track-only pads ever tested by the HPS team.
• Instant unbeatable stopping power - even from cold
• Extreme high temperature fade resistance
• Superb feel and feedback at the brake lever
• Minimum 'in-stop' friction/retardation variation
• Compatible with original or aftermarket steel discs
• Fully pre-launch tested by racers and track riders of all skill levels
• Quickly usable - minimal bedding in process required
• Lowest pad wear and disc rotor abrasion levels
Not only is this a superb pad compound, but HPS also offers you an exclusive limited-time two-for-one launch deal and full money back guarantee.*

Read here about just a few of GPFAX's many worldwide successes...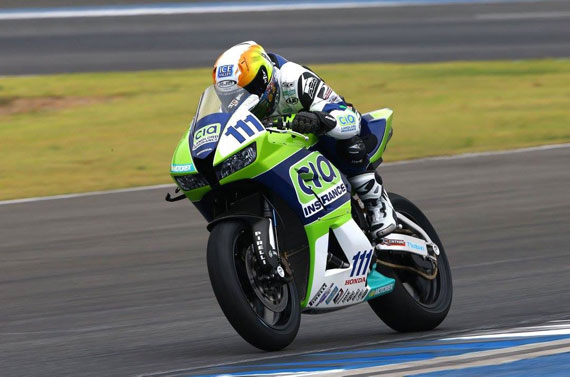 GPFAX World Supersport Championship Victory
The CIA Landlord Insurance Honda team use GPFAX Sintered Road Race Brake Pads after discovering their super grippy reliability outperforms all other race pads they have tested or raced with.

British rider, Kyle Smith, has been delighted with the results they've delivered not only gaining fastest race laps during the season, but also winning the final World Supersport race of 2016 to clinch a very impressive fifth in this ultra-competitive World Championship series.

Kyle Smith - CIA Landlord Insurance Honda

I used them for the 1st time at oulton park last weekend, and I am very impressed with them. I was using carbon pads before but had had enough of always making sure they were hot, the new EBC pads have a great feel, great 1st bite hot/or cold, and that's what I really want from a pad, from cold out of the paddock into 1st corner they work amazing straight away and stay consistent all through the race to the end no fade etc.
I will be staying with these pads for the future. + good price at the moment on them.
DaveLewis69, Motoforum.net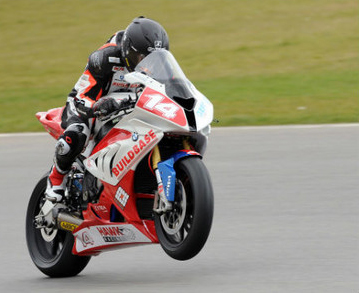 Big names are switching to GPFAX
Since its launch, leading teams and racers, such as BMW Motorrad, have instantly gained impressive results by switching to the revolutionary GPFAX compound (especially when installed in their bikes' original/OE calipers - as opposed to upgraded race calipers - which is sometimes mandatory in certain race classes, including Superstock and Supersport).
Lee Jackson - Buildbase BMW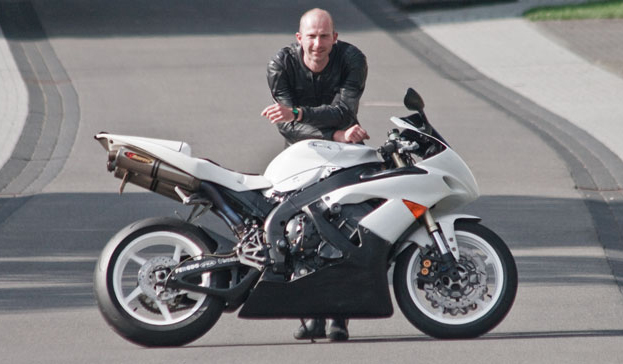 GPFAX Nürburgring Nordschleife Lap Record
"These things are brilliant. ...the level of feedback is what I consider to be optimum, simply vary the lever pressure until the front tyre and fork springs push into the ground the required amount. So that's 10/10 for feel. Retardation is so good, I have been able to go back to the Wavy discs which, with less surface area, still stop just great... and the Wavys are a good chunk lighter.

Their performance when cold and when warming up is [naturally] less than when up to temperature, but the brakes remain safe and consistent system with nothing untoward that could catch out the unwary and no special care seems needed, which is absolutely not the case with [some] other pads.

EBC GPFAX is the choice..."

Andy Carlile, Yamaha YZF-R1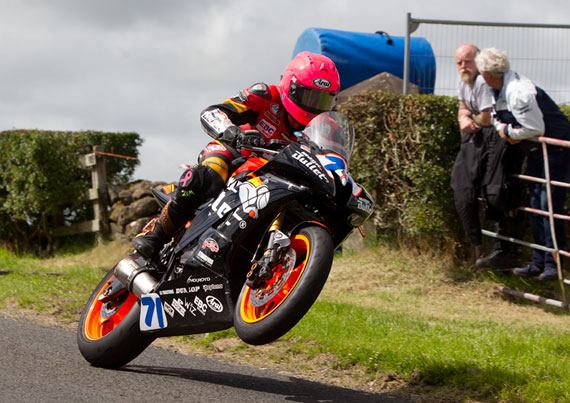 Photo Credit: Davy Morgan, courtesy of Derek Wilson

R6 'Magic Bullet' set to race on EBC GPFAX in 2017
One of Ireland's top riders, Davy Morgan #71, will be set to race on EBC GPFAX motorcycle racing brakes again in the 2017 season. The talented rider from Darragh Cross, Northern Ireland who wears his famous pink helmet, has a number of championship wins under his belt including the North West 200 and the Ulster Grand Prix. Davy is about to embark on his 23rd year in racing onboard his Angry Bee ZX10 Superstock Kawasaki and Magic Bullet R6 Supersport Yamaha.
Davy Morgan #71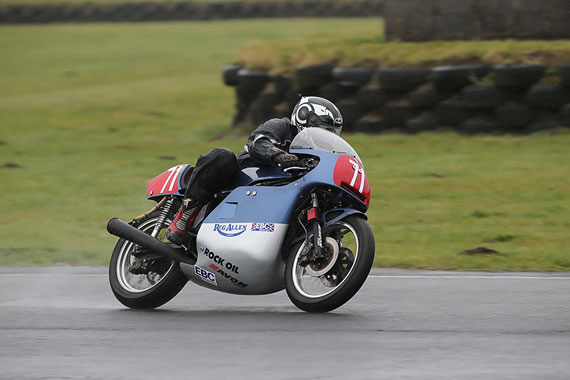 Incredible GPFAX results in Classic Racing Championship
Following 2015s successful racing season including three overall wins, Cormac Conroy continued in the same style at the opening round of the 2016 CRMC Championship at Pembrey Circuit in Wales and achieved an almost perfect start to the season with an incredible seven wins and a second place from eight races. Cormac's Brendan Ryan BSA 750 & 930 machines are equipped with GPFAX race only brake pads.
Cormac Conroy - CRMC Championship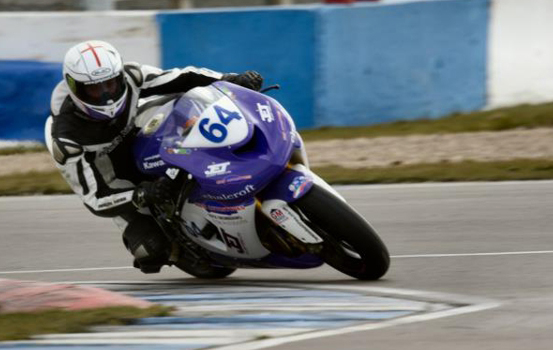 Championship Leader wins with GPFAX pads

Mike Tustin of TeamMTR had a successful start to 2016 at Brands Hatch on his Kawasaki ZX10R equipped with GPFAX Sintered Road Race Brake Pads and sent on his race report of round two at Donington Park. Mike is sitting at the top of the championship, and hasn't finished outside of the top 2 in all six races so far this season.
Mike Tustin - TeamMTR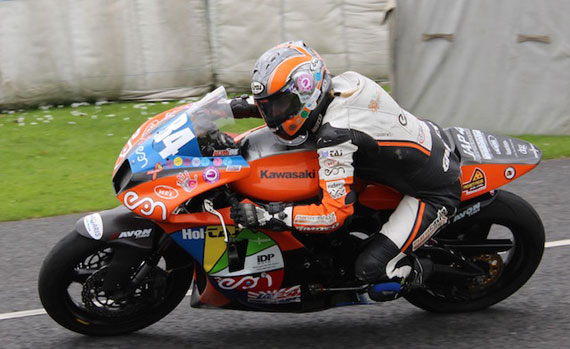 UK's foremost female racer switches to GPFAX
Maria Costello MBE, gained a fabulous fourth place finish at the Walderstown Race of the South in Ireland. Riding her Kawasaki ER6 'Pizzarace bike,' equipped with EBC GPFAX race only brake pads, fitted for super grippy performance, Maria claimed the top ten position in the Supertwins race. This great result comes just over a month since Maria was racing in the Isle of Man TT.
Maria Costello MBE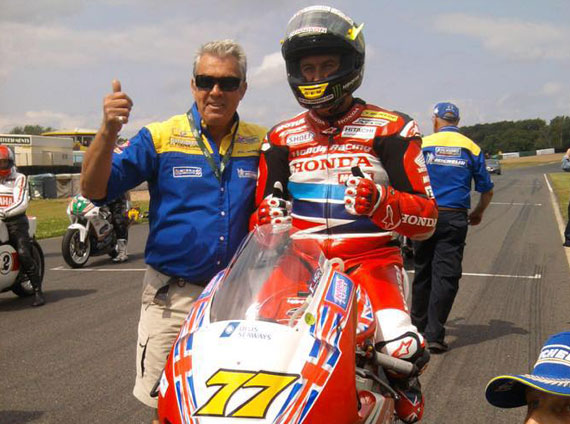 John McGuinness "McPint" TT-Legend on GPFAX pads
The Phil Morris Racing team had a highly entertaining weekend at the 2015 Mallory Park Bike Bonanza, when star of the show and 23 times TT winner John McGuinness used the team's ART MotoGP 12 bike to demonstrate some impressive wheelies to the bumper crowds.
The Phil Morris team know their GPFAX sintered race-only brake pads contribute to their great results.
Phil Morris Racing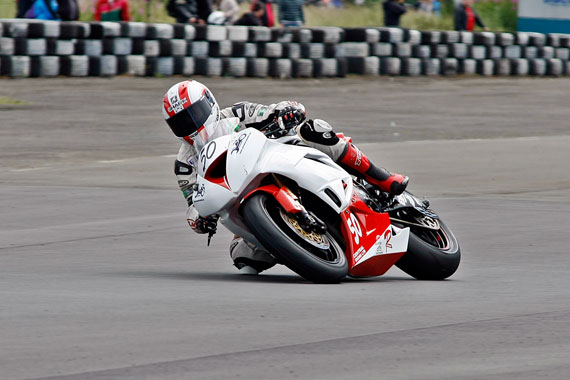 GPFAX Pads Challenging for Scottish Championship Lead
Tim gained some fantastic results at the 2015 Scottish Superbike Championship, with EBC GPFAX brake pads on his Kawasaki ZX-6R, when he finished in third position within the qualifying round and all the other four races. These top results have now moved Tim from fourth to second place overall in the Championships and challenging for the overall lead.
Tim Hastings - Scottish Superbike Championship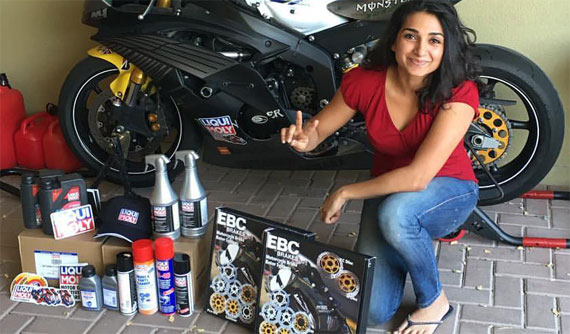 First female in the UAE Sportbike Championship gains GPFAX confidence
"I used to lack confidence in braking late, however, these GPFAX race only brake pads have a great bite to them. I improved my lap times by six seconds in my first race, big confidence boost from having grippy brakes, was able to push my braking markers further as the day progressed which helped drop lap times."

Sabah Mukri, Yamaha YZF-R6
Oulton Park Racer ditches old carbon pads for GPFAX
"I used them for the first time at Oulton Park last weekend, and I am very impressed. I was using carbon pads before but had had enough of always [having to be] making sure they were hot [these pads work from absolutely stone cold - HPS].

...the new EBC GPFAX pads have a great feel, great first bite - hot/or cold. That's what I really want from a pad, from cold out of the paddock into 1st corner [knowing] they work amazingly straight away and stay consistent all through the race to the end no fade etc.

I'll be staying with these pads for the future!"

Dave lewis (motoforum.net member)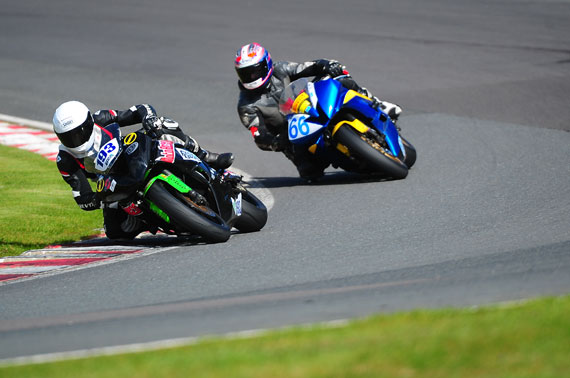 Clean sweep of seasons' race wins for upcoming young racer
Newly EBC assisted racer Broderick Whitmore-Wilson is a talented young rider who has his own double page spread in every Fast Bikes Magazine issue for whom he races. He won every single round of the No Limits Open 600 Endurance Championship in 2015, in what was his first ever year on a road bike subsequently winning several sprint races for 2016 with his GPFAX equipped Moto Breakers Kawasaki ZX-6R.

Broderick Whitmore-Wilson
Trackday Instructor discovers compelling GPFAX benefits
"I have now tried the EBC GPFAX brake pads out on my last track day at Croft. I ran with the SBS DC (Dual Carbon) pads until 11 am and then put the EBCs in. Within 3 laps I had the confidence to brake harder… awesome… I would recommend them to anyone.".

A. P. Sheffield - No Limits Trackdays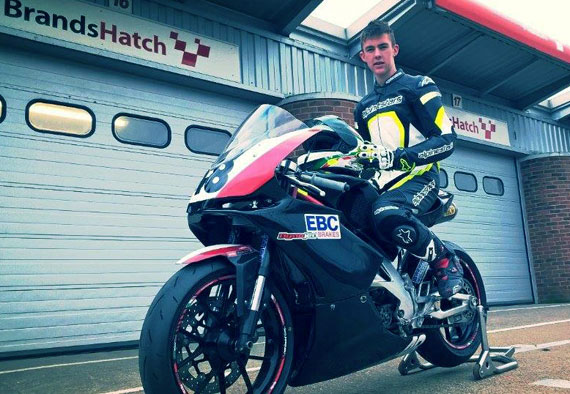 GPFAX brake pads provide reliability for young racer
EBC are pleased to introduce superbike racer Harry Phillips from Dirty Harry Racing to 2016s assisted racers list, who will be using EBC GPFAX race only brake pads to help provide the reliability needed on the track.

This season 15 year old Harry from Leicestershire will be competing in the Aprilia RRV 450 Championship following on from the success of the previous year when he was awarded £1000 prize money after winning the East Midlands Formula 125 Championship.

After racing at Brands Hatch, Harry said... "Luckily I was running GPFAX race only brake pads which gave me no problems in stopping and gave me one less thing to worry about."
Harry Phillips - Dirty Harry Racing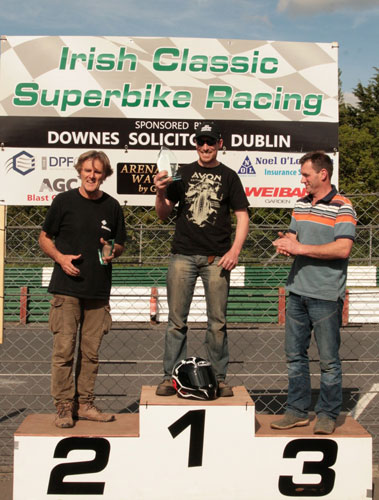 GPFAX Pole Position and Race Wins on the Irish Roads
Cormac Conroy gained some great and important results when he raced in rounds 10 & 11 of the 2015 Irish Classic Superbike Championship at Mondello Park. Riding his Batteryworld Kawasaki ZXR750 equipped with EBC GPFAX brake pads, they provided him with the best possible control on the track.

The morning qualification round couldn't of been better with Cormac gaining pole position and, not only recording his fastest lap, but also winning both races.
Cormac Conroy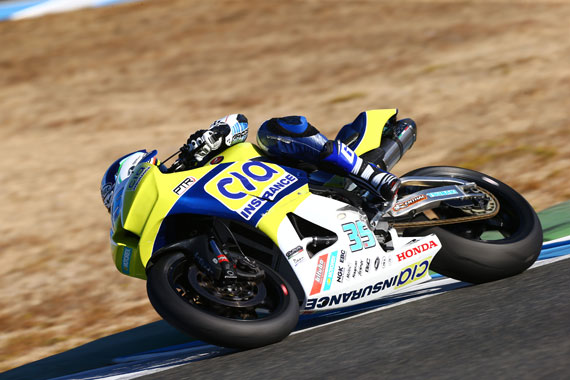 Fabulous World Level 4th with EBC GPFAX brake pads
CIA Insurance Honda are back racing again and came very close to gaining a podium finish when Jack Kennedy gained a fabulous 4th place recently at Jerez. Jack, was racing his Honda CBR600RR with GPFAX sintered race only brake pads, managed to finish less than a second behind Michael Van Der Mark, the 2015 World Supersport Champion.
Jack Kennedy - World Supersport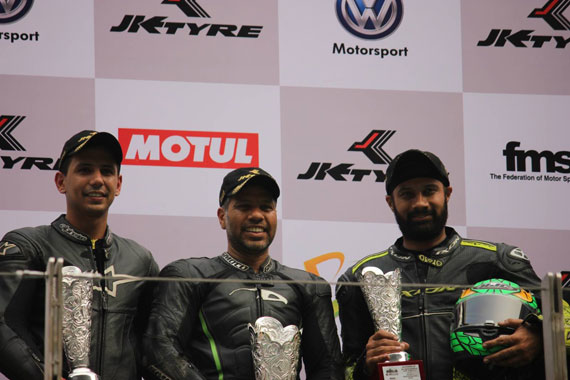 Left to right: Vijay Singh, Juzar Motiwala & Gurvinder Singh

EBC racing brakes bag podium finishes for Triumph Motorcycles
Triumph Motorcycles India were celebrating when they managed to bag all three podium positions with EBC racing brakes installed on their Daytona 675s.

The team were competing in the Grand Finale of JK Tyre at the Buddh International Circuit in Greater Noida, Uttar Pradesh, India. The race itself was a closely fought battle in which Vijay, Juzar and Gurvinder came out tops.
Triumph Motorcycles India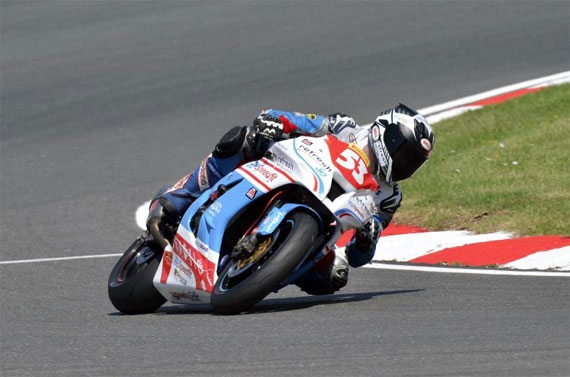 Solid Superstock results with GPFAX pads
Joe Burns had determination to succeed despite suffering a shoulder injury. Equipped with GPFAX Sintered Road Race Brake Pads on his Kawasaki Superbike, Joe still managed to gain a respectable 8th place finish in the 2014 Pirelli National Superstock 1000.
Joe Burns - National Superstock Racer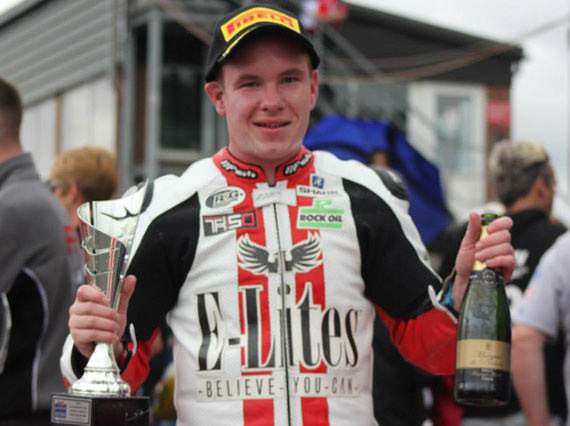 British Supersport 3rd place with GPFAX pads
Tim Hastings had a great result when he gained a 3rd place podium finish in the 2014 Motorpoint British Supersport championship whilst recovering from a chronic 'arm pump'. Equipped with EBC GPFAX sintered race only brake pads on his E-Lites Kawasaki EVO. Tim is feeling very confident about his remaining race season and the potential of many more podium finishes to come.

Tim Hastings - British Supersport Racer




HPS says...
With the all new GPFAX compound, EBC said to us they had developed a track-only pad which is not only far in advance of anything they have made before, but also one which in testing bettered all competitor sintered or carbon race pads.

After using these ourselves the HPS team agrees with this. We have found the "In-Stop" feel to totally linear and feedback at the lever is excellent, i.e., the more you squeeze the more you get (which sounds obvious - but so many pads do not perform on track in totally very "linear" and consistent manner) making brake modulation easy.

Another nice thing about this new material is that it does not "Glaze" as each layer refreshes itself under use gradually, giving good life but with perfectly stable long term predictable braking.

We have found the pads also bed in quite quickly and even from first application with decent discs the brake effect is high (EBC say around 0.6, building over the first 2-3 laps to around 0.7), and then consistently staying there for the life of the pads.



"The one thing I struggled with [on the RC8] was the brakes - they just didn't have the feedback and feel I was expecting…

I replaced the pads with EBC's GPFAX race pads for a back-to-back test. After following the break-in procedure, the GPFAX were a great improvement - loads of power, with a more organic feel and plenty of bite. They were the pads I was looking for all along.."

Matt Wildee, Performance Bikes Magazine Editor
KTM RC8 EBC GPFAX Race Pads track test




TECHNICAL NOTE
If Carbon based pads were in use before GPFAX pads are installed, to gain the full braking effect and to prevent and judder, the disc must be fine sanded with abrasive paper or wire wool to remove the grey glaze that carbon pads lay down (this is a normal when changing to any sintered pad from carbon).

NOT FOR ROAD USE
The high friction levels delivered by this compound is for use with race tyres and unsuitable for any street/low adhesion surface. May invalidate road insurance as NOT ECE R 90 approved.

HPS MONEY BACK GUARANTEE
If you don't think these are the best race/track pads you've used, return your used set with the unused packaged 2nd set for a full refund - exc. postage. Limited caliper/applications available. These are not to be confused with EBC's regular Road Performance 'Double-H' or GPFA Race pads.